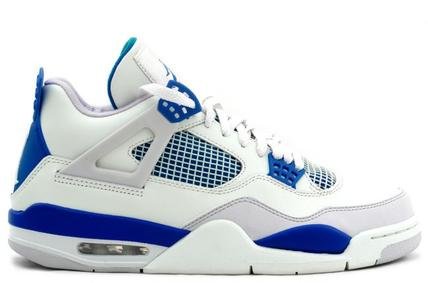 Frequently Asked Questions

CLEANER & CONDITIONER
​​​​Q: What types of shoes can I clean with S.V. Cleaner? ​​
A: Sneaker Venom shoe cleaner can be used on all different types of materials including, leather, canvas, rubber, cloth, suede, nylon, etc... It is Not recommended for use on dyed suede shoes, as they tend to bleed with water.
Q: Does your shoe cleaner have any harmful ingredients?
​A: No, our shoe cleaner is safe to use and does not contain any harsh chemicals or detergents. It is made of natural soaps derived from ​essential oils and it is fully biodegradable.
Q: How many shoes can I clean with a bottle of SV?
A: If used properly, You can clean up to 100 shoes with a 4oz bottle of SV and up to 200 with an 8oz bottle.
Q: How do I use S.V. Cleaner?
​ Directions:
1. Wet brush
2. Apply solution to brush and scrub shoes thoroughly
3. Wipe shoes with a clean towel (repeat steps 1-3 if needed)
4. Let shoes air dry
Tip: (you can also pour small amount of solution into a small bowl of water and dip the brush into the mixed solution when cleaning multiple shoes).
(For best results when cleaning white cloth material, scrub shoe thoroughly with SV cleaner and place into washing machine).
​Q: Do I always have to use a brush to clean my shoes?
​A: We recommend cleaning your shoes with the proper brush to obtain optimal results, once your shoes are clean, you can apply SV to a damp cloth or sponge and wipe off dirt for regular maintenance.
Q: Can S.V. Cleaner remove scuff-marks?
A: Scuff-Marks are a result of something scraping against the shoes, although SV can Not remove scuff-marks, it can lessen the appearance of the marks on some occasions, by removing dirt and stains that may be in the marks.
​Q: How do I clean suede shoes ?
Directions: For cleaning suede-
1. Wipe dirt off shoes using a soft bristle brush.
​2. Apply SV to slightly wet brush and clean a small inconspicuous area first. (If material does not bleed, continue to clean entire shoe).
3. Wipe with towel and allow shoe to air dry.
​4. Once shoe is completely dry, comb suede with a dry soft bristle brush, or a towel.
___________________________________________________________________________________________
AIR PURIFYING BAGS


Q: What are these bags used for?
A: They are used to prevent mold, mildew and excess moisture in your shoes, gym bags, lockers, luggage, hand bags, etc...
Q: How do they work?
A: They work by absorbing odors, bacteria and harmful pollutants from the air and temporarily storing them in it's pores until they are rejuvenated.
Q: What are the ingredients of the bags?
A: 100% Bamboo Charcoal
Q: Are they safe to use?

A: Absolutely, the bags are fragrance free, chemical free, non toxic. They can be used around pets and children.
Q: How long does it take for the bags to work?
A: It begins to work immediately after removing it from the bag, but because there is no scent like an air freshener, it can be difficult to notice if it is working right away. Results vary depending on the area and amount of odor to be removed. In just a few days you should notice improvements and within a week, the odors should be completely neutralized.
Q: How long do the bags last?

A: They can last up to 2 years.
Q: How do I rejuvenate the bag?
A: Once a month, they should be placed in the sunlight for at least one hour, so that the UV rays of the sun can release and disintegrate the pollutants.
Q: Are they recyclable?
A: Yes, they are biodegradable, once you are done using these bags, you can simply cut them open and empty the charcoal into your garden.
___________________________________________________________________________________________
DEFEND WATER & STAIN REPELLENT

Q: How do I use Defend?
A: You should start by using it outdoors or in a well ventilated area only.
1. Hold bottle 6-8 inches away from shoe
2. Spray several even coats on fabric until wet
3. After fabric has fully dried, Apply a second coat
4. Allow fabric to completely dry/cure for 12 hours before use
Q: Can I use Defend on dirty shoes?
A: No, the surface to be treated must be clean of all dust and dirt prior to application. We recommend cleaning dirty sneakers with S.V. cleaner before applying.
Q: Will Defend change the color or feel of the material?
A: No, but with any liquid being applied to your shoes, we recommend that you test for colorfast in an inconspicuous area, before use.
Warning: When using Defend, keep product and treated article away from heat, sparks or flame, until Dry. also, keep children and pets away until Dry. Once the article is dry, these warnings no longer apply.
___________________________________________________________________________________________
PAYMENTS & SHIPPING
Q: What types of payment do you accept?
A: We accept all major credit cards and PayPal for express checkout.
Q: What shipping service do you use to ship your products?
A: We ship via USPS, you decide what options you prefer at check out.
Contact Us For All Other Questions and Inquiries