"Defend" - Water & Stain Repellent - 8oz
"Defend" - Water & Stain Repellent - 8oz
"
Defend

" Water & Stain Repellent

8 oz Bottle - Pump Spray (Non Toxic)



Use on: Suede, Nubuck, Leather & Canvas Shoes.
Specifically formulated to protect shoes and boots from water and stains. Defend creates a breathable layer that repels most liquids & stains and it will not alter the look or feel of the material.
Featured Products
Sneaker Venom 8 oz Brush Kit
$19.95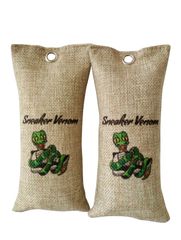 Natural Air Purifying Bags (Pair)
$9.95